GIBSON COUNTY, Ind. (WEVV) — A woman was arrested in Gibson County on Sunday afternoon after state police say she got pulled over while driving nearly 100 miles per-hour with a young passenger in the car.
The Indiana State Police says a trooper was patrolling on I-69 just south of Oakland City when he stopped a driver for going 96 MPH.
According to ISP, that driver was 25-year-old Shayla Turman of Indianapolis.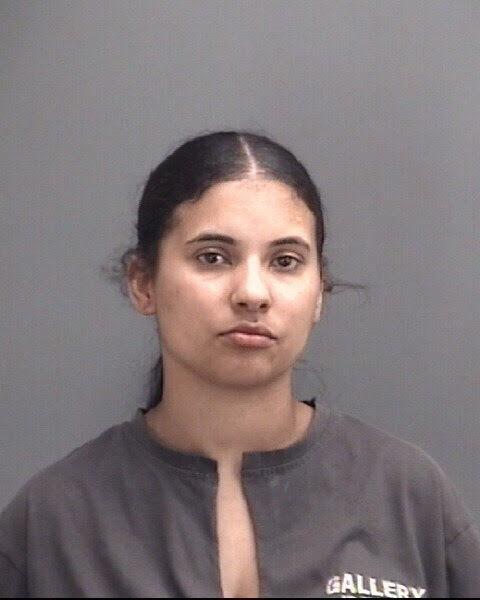 ISP says the smell of marijuana was coming from the car, and that there was also a 3-year-old child inside the vehicle.
After failing several field sobriety tests, an investigation revealed that Turman had smoked marijuana earlier in the day, ISP says.
Turman was arrested and booked into the Gibson County Jail, and the child was taken by DCS, according to police.
ISP says toxicology results are pending.