HENDERSON, Ky. (WEVV) — Police say the search for an escaped convict is expanding in Henderson.
Just after 2 p.m., the Henderson Police Department sent out the latest update on the search for escaped Ohio inmate Bradley Gillespie.
According to HPD, federal and local authorities will be conducting a neighborhood canvas on the north end of Henderson.
HPD says that through the canvas, authorities will be going door-to-door to speak with residents.
Anyone living in the area that has an elderly relative or neighbor who might not be able to answer the door for authorities is being asked to check on them. If you're unable to reach them, HPD asks that you call 911.
The manhunt for Gillespie has been underway since early Wednesday morning, after he reportedly fled from officers after crashing a stolen car.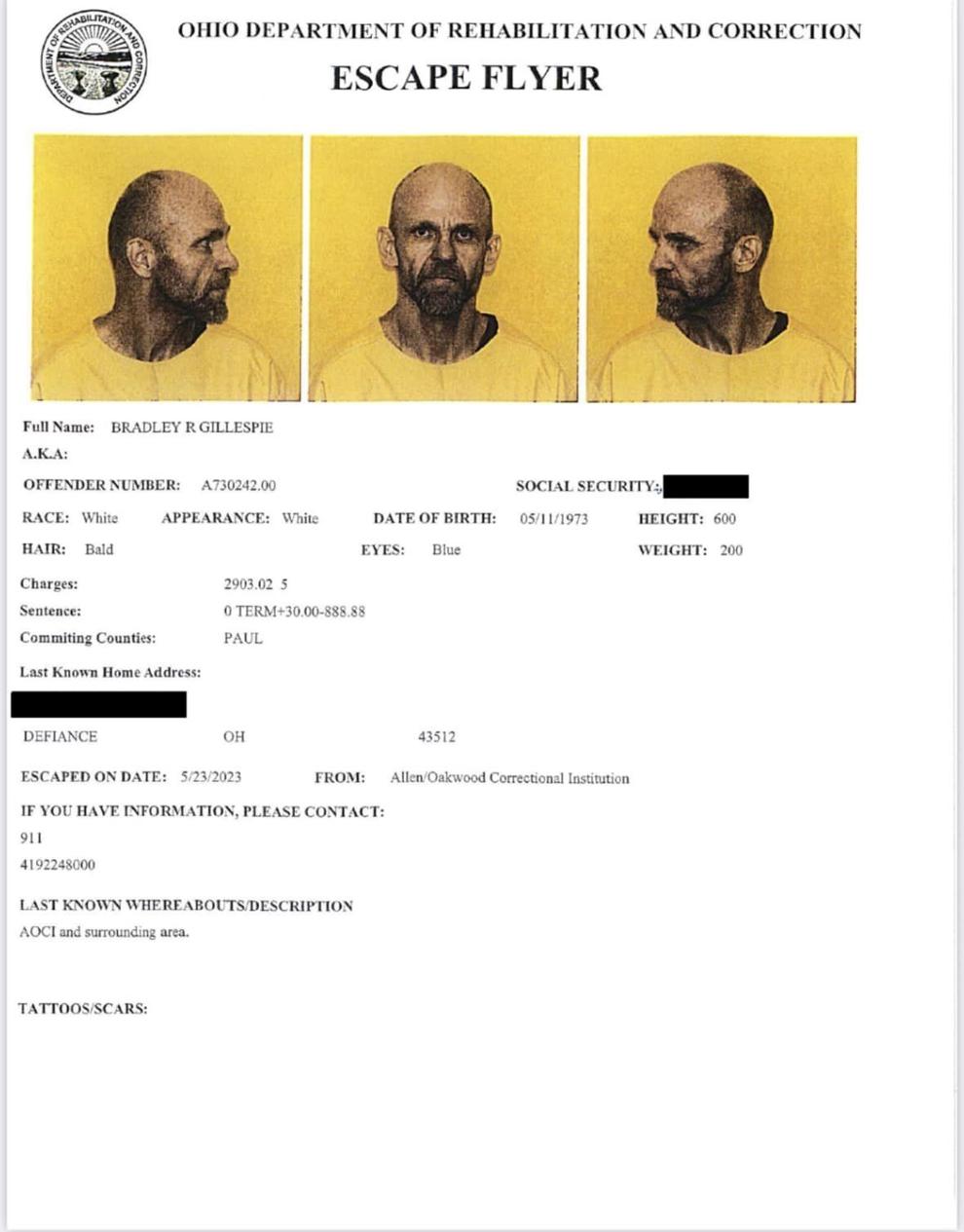 Gillespie and another inmate, James Lee, escaped from prison in Ohio, according to authorities. Lee, who was serving time for burglary and safecracking, was immediately captured and arrested.
At the time of the escape, Gillespie was serving a sentence for a double murder. 
If you see Gillespie, you're asked to not approach him and call 911 immediately.